SERVICES...
Docks

|

Seawalls

|

Boat Lifts

|

Pilings

|

Permitting Services

B. Prescott Marine Construction is a full service marine contracting provider. We know the business of Marine Construction. Let us help you with your project.


DOCKS
B. Prescott Marine Construction specializes in the state of the art concrete dock. Instead of using traditional wood for decking, we use concrete slabs. Concrete docks are more durable and produce a cleaner, more streamline structure.

For a more traditional structure we also build wooden docks. We use pressure treated Southern Yellow Pine.



SEAWALLS
B. Prescott Marine Construction uses the highest quality vinyl bulkhead material available.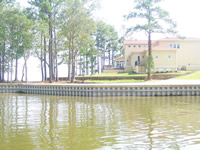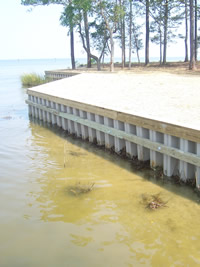 BOAT LIFTS

Boat lifts can be installed on your new dock with or without a cover.


PILINGS

We use Marine Grade Pilings, 2.5 CCC. We install the pilings by vibrating them into the earth. We find this installation method both effective and less detrimental to the environment.


PERMITTING SERVICES

B. Prescott Marine Construction has been working with CAMA representatives for over 20 years. We have the experience and are knowledgeable of all the currently changing CAMA rules and regulations. We can obtain permits for docks, seawalls, dredging, minor and major permits.